About 18 Oaks Sign Company
18 Oaks Sign Company is an expert in the design, production, manufacturing, and installation of signs. Whether it's temporary or permanent signage, we take a strategic and conscientious approach, working closely with all of our clients to make sure the job gets done right.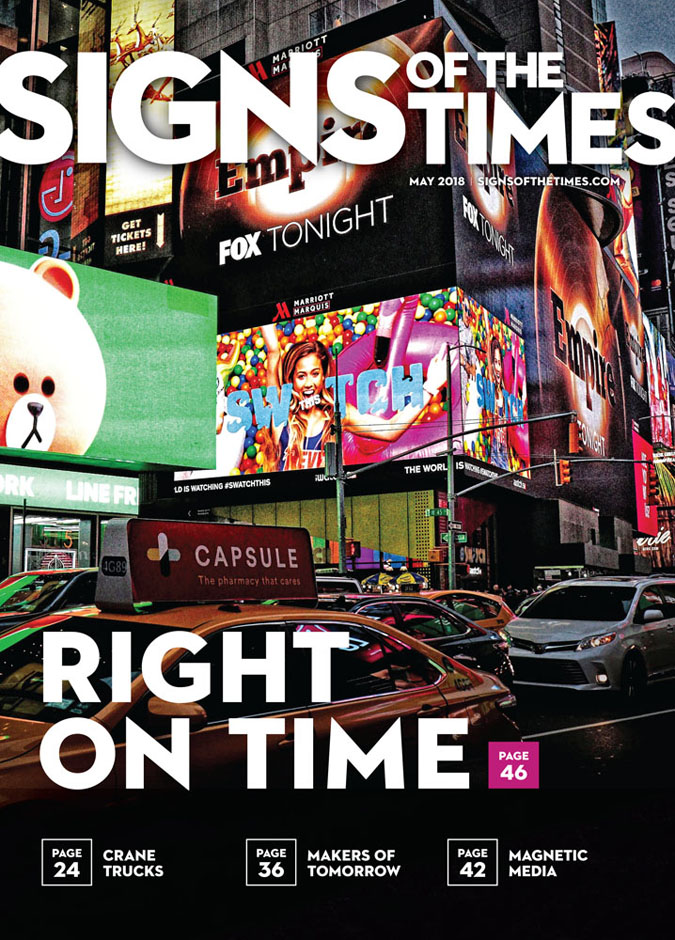 18 Oaks Sign Co. featured in "Signs of the Times" Magazine
With one eye on how to craft the best possible relationship with his clients and another on how technology will shape the sign industry's future, BJ Barlow is pushing 18 Oaks Sign Co. past the confines of a normal signshop. Barlow's business philosophy borrows from the traditional (he started working in a print shop his freshman year of high school) and the nontraditional (he earned an undergraduate degree in pre-medicine and applied to medical school during a hiatus from the sign industry), and his perspective goes beyond the typical design, fabrication and installation of a sign.
Inspired by an article in Harvard Business Review, Barlow boosted publicity for 18 Oaks by taking up video promotion…
"It has been an absolute pleasure working with BJ and 18 Oaks Sign Company, he has gone above and beyond in many situations. 18 Oaks worked hard to partner with the individual business owners and the company to make sure all parties were happy with the final product."
"I was amazed and impressed! You guys are magicians... I am really pleased to say the least... you guys worked with such care and respect... Thank you for this... I am very very grateful... and to do it on such short notice."
Ltd Sign Contractor CLS42